&nbsp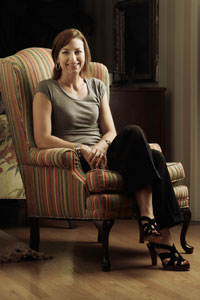 &nbsp
Bringing a fresh perspective to interior design, Christine Ayan utilizes her extensive fashion and textile design training to transform home spaces from the ordinary to the extraordinary.

Christine's creative eye for color and design was developed at an early age. As a young girl, she was captivated by the work of her mother, an accomplished painter, and her ability to sketch intricate designs, transform color palettes and experiment with a variety of artistic textures. These early experiences formed the foundation for Christine's exceptional gift to visualize and perceive spaces in ways others can not.

After years of requests from family and friends for design input on their homes, Christine smoothly transitioned her artistic focus from retail fashion to interior home design. She launched Christine Ayan Design in 2008, to offer clients a unique way to blend their personal fashion and lifestyle preferences into their home environments.

"Our personal style and sense of taste is reflected in many of the ways we live." says Christine. "The way we dress showcases our sense of style out of the home. My goal is to help reflect my clients' personal fashion sense back into the places and wonderful spaces where they live."

Specializing in high end residential interiors, Christine Ayan Design is dedicated to creating comfortable, intimate, residential spaces that showcase a timeless, "undecorated" look. Her unique design style mixes traditional with contemporary, to allow her clients to express their own eclectic sensibilities. Christine prides herself on her sharp eye for color, strong flair for accessorizing and a passion for creating inviting rooms with exceptional design that reflect the clients' personal taste and vision.
&nbsp